The Endless Possibilities of Madcap Cottage
2016-06-28 | jlbworks
Fabric Patterns News
---
Designer Fabric and Trim at Our Fabric Store – Nashville, TN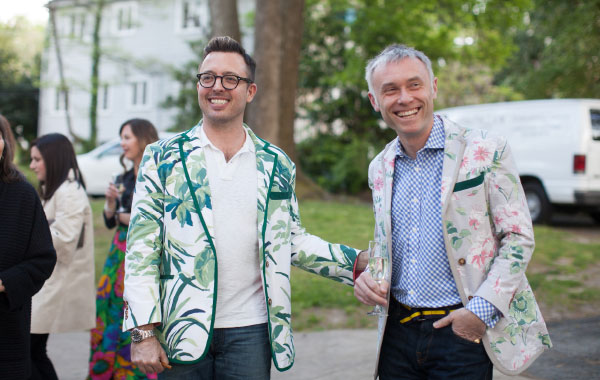 The possibilities of Madcap Cottage for Robert Allen @ Home's Into the Garden are endless: a chair upholstered in a big extravagant floral on the front and a small rhythmic motif on the back; a pair of dapper jackets whipped up from a couple of exotic textiles; a screen covered in contrasting yet complementary panels of fabrics and a club chair that is oh so pretty in a variety of pinks!

Into the Garden
Into the Garden, the adventurous collaboration with Madcap Cottage for Robert Allen @Home captures far-flung travels and brings them home. Welcome to a colorful storyline that invites you to journey from the English countryside and the rocky coast of Maine to buzzy, glamorous beach clubs of yore.
The collection displays a lush array of oversized florals, cascading foliage, knockout neutrals and exquisite wovens layered with elegant embroideries and coordinating geometrics in luscious shades of pool blue, rhubarb pink, and sunny daffodil. Chic colors, dramatic scales, and stylish patterns seamlessly play off of each other forming a whimsical garden which will transform any space into a chic and layered sanctuary.
We give you the tools: Take this collection, and make it your own.