Welcome To The Fabric House!
The Leading Fabric Store In Nashville
 Our Nashville home decor store features a variety of designer fabrics, upholsteries, home design elements, trims, custom treatments and so much more. Hands down, The Fabric House provides Nashville with the best inventory of home fabrics at prices that can't be beaten. With a knowledgeable staff on hand and ready to assist, we guarantee that you'll find just what you are looking for for all of your project and home decor needs.
In addition to our first-quality designer fabrics, trims, and custom treatments, our Nashville home decor store also supplies an expansive collection of metal and wood drapery hardware as well as lighting accessories, bedspreads, table skirts, cushions, and pillows. For an elevated shopping experience, the team at the Fabric House arranges all of our products by color, texture, design, etc., to ensure that you can find just what you are looking for with ease and satisfaction. Browse our color coordinated walls to find your desired spool of yarn and fabric, or find inspiration from our various interior displays!
For your convenience, you can Buy Fabric Online from our On-Line Fabric Store!  When you need just the right touch, but don't have time to visit us, you have the ability to look over the multiple designs, fabrics, and custom window treatments. We are also here to help you find any custom window treatments online.
We are just a phone call away. 615-837-0000
4308 Sidco Drive
Nashville, TN 37204
Monday – Saturday 10 a.m. – 5 p.m.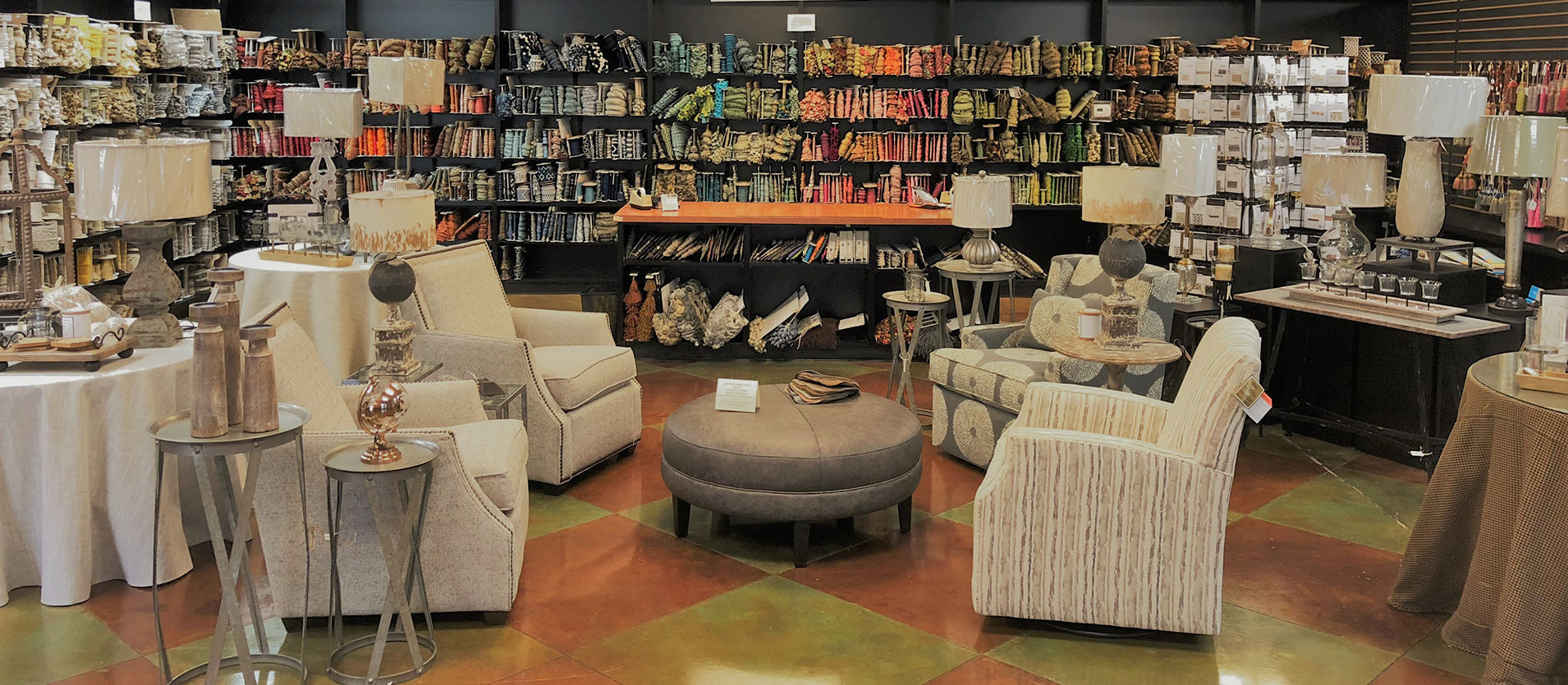 On the rare occasion that you can't find your desired fabric, our team will provide you with a variety of sample fabrics you can browse through. Once you have selected an option, we'll place your order online and either send it to your home or arrange for an in-store pickup. We even have a team of design consultants in-store who can provide you with expert advice, guide you towards trend-worthy fabrics, take measurements, and more–helping you bring your interior decor dreams to life. As we like to say, "You dream it, and we'll make it."
With excellent customer service, a diverse inventory of fabrics, an online fabric store, and a comprehensive and easy to the navigate store, the Fabric House is the place to go for all your Nashville home fabric needs. Visit our store today and find everything you need for your decorating projects!