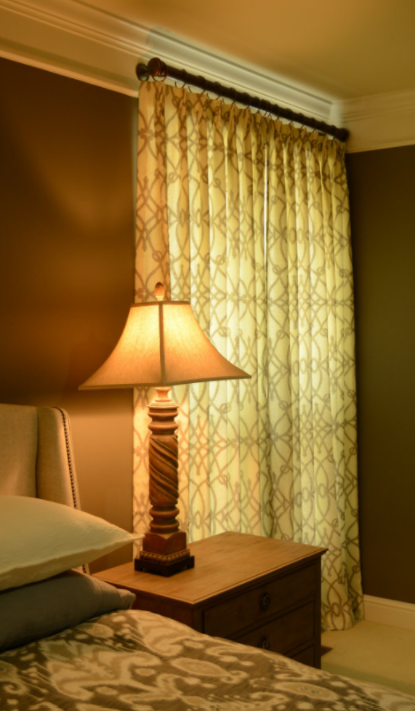 The Fabric House will design and fabricate Custom Window Treatments Online or In Store with bedspreads, duvet covers, headboards, tableskirts, window seats, and pillows with our decorator fabric.  Choose designer fabrics and decorator trim from our great selection, and then we can make them into whatever you would like.  Whatever your imagination can create, our workrooms can make it.
Our fabric design consultants will assist you in the store at no-charge or you can choose for one to come to your home and measure for a nominal fee. We also have professional installers who can install Custom Window Treatments Online or in your home from our line of decorator fabric.
We can't name names, but you might just find our draperies and decorator fabric in some of Nashville's celebrity homes and in some of the finest homes in the area.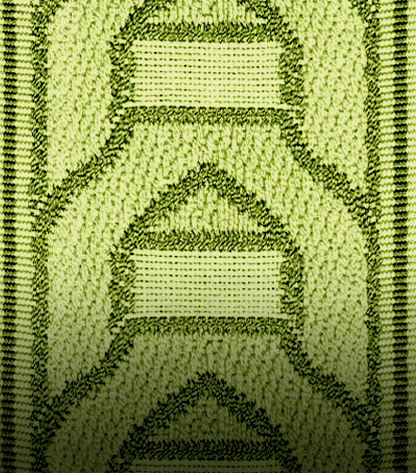 With 2,000 trims to choose from, The Fabric House has one of the largest decorator trim selections in the region.  Whether you're looking for braids, gimps, beaded fringes, tassel fringes, brush fringes, or cording, you will find plenty to choose from.  We also have an extensive selection of tiebacks, chair ties, decorative buttons, and tassels.
Just as our designer fabrics are arranged by color…so are our designer trims!  This makes it easier for you to find the perfect trim for your decorating project.  Best of all, we are glad to help you with your selection.
We carry trims from the most popular trim companies:  Abroad, Belagio, Braemore, Classical Elements, Europa Tex, Fabricut,  J. Allen, Marcovaldo, Parisia, TnT, Trimland and many more.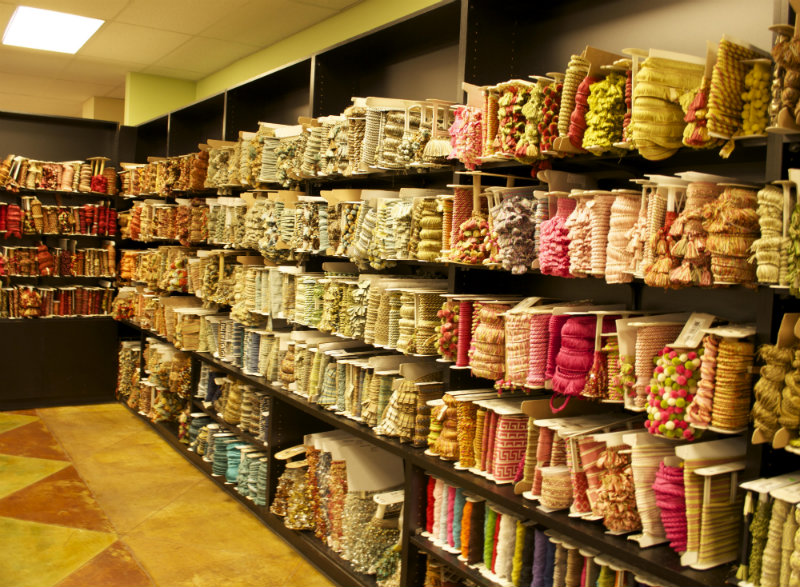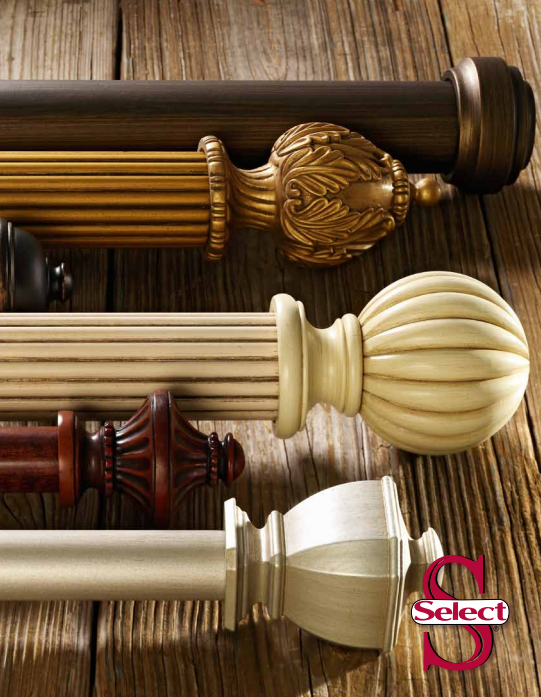 Drapery Hardware – Home Decor Fabric
Drapery hardware is the finishing touch for your Custom Window Treatments and decorator fabric.  We carry Select and Kirsch wood hardware in-stock in many of the most popular colors such as bronze, black, and mahogany.  We also have metal rods in oil-rubbed bronze, black, and stainless steel.  We carry poles in several lengths, plus a great selection of finials, brackets, and rings. We also can order drapery hardware from several companies such as The Finial Co., Paris Texas hardware, Fabricut, Trend, Brimar, Lundy's and more.